Using The New App Luxy To Meet Younger Women & Women Seeking Arrangements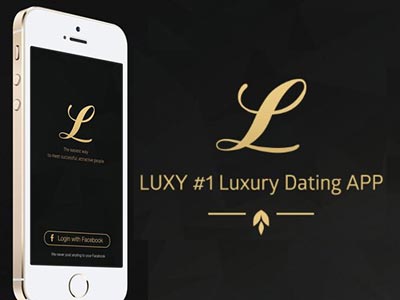 Meeting younger women and those who are interested in an arrangement is not an easy task. At first glance, it may seem to be, but it is not at all. That's not to say meeting women willing to spend your money is hard. It certainly is not. The hard part is meeting women who you want to spend money on. Im not talking about a date at the burger hut. Men like us like to spend the money we work so hard to make and there is nothing better to spend it on than a beautiful woman. The problem arises when the woman in question has never been in a situation quite like the one you are proposing. She may be gorgeous and willing but not quite sure enough of herself or a little green behind the ears. There is hope for all of us who don't have time to indoctrinate each new lovely lady into our lives and prefer to find a woman already educated on the ways of the upper aristocracy.
Luxy Sets It Self Apart In The Sugar Dating World
The Luxy app is unlike other high-end dating apps in that it tries to hook people up with actual interests and not solely on looks. The very first step in the Luxy sign up process is to choose your five most favorite luxury brands from the hundreds available. The idea is to give a feel to you profile and bio by showcasing your favorite brand, the brands that speak to you and make you feel special. This is a phenomenal concept for an app focusing on connections through wealth. Brandishing your most coveted brands right off the bat lets others see what you find most luxurious and it tells them a little about you.
Once your profile is hooked up and rolling you can connect in the same way as Tinder users. It is a simple swipe left if you aren't interested and swipe right if she turns you on. Check out her photo, interests and favorite brands. If you both swipe right for each other, you can connect via instant message directly on the app. Get to now each other and set up a date to meet. When your photo pops up for swiping, your name appears along with your favorite brands and your basic interests, too. Users get a nice little snippet of who you are without being overwhelmed by too much detail they wont retain anyway.

Luxy Gets Right To The Point
Using an app like Luxy cuts down a lot of the banalities of dating. There is a lot of dancing around the point and subtleties in the act of dating. It can take weeks and months to really see a person for what they are. Let's face it, certain women, no matter how charming, do not fit into our lifestyle. Often for reasons that aren't really fair like their past, their family, their jobs or their friends. Sometimes it takes three or four dates to figure that out and by that time emotions are involved and someone, if not both of you, gets their feelings hurt. Everyone who uses Luxy is accustomed to the strange practices of the wealthy, thanks to an income verification process currently in development. All users must provide a photo identification as well as documentation of income. These guys don't mess around. You don't don't download this app with empty pockets.
A Black Membership To Luxy Makes Meeting Younger Women Easier
While free to download and use on your smartphone, you can also upgrade to a Black membership and receive bonus material and features to make the app even more personal to your needs. It isn't necessarily for sugar daddy dating or dating younger women, but it can certainly be helpful in that search. Anonymity is never a problem. Identities are not revealed until both users like each other. Once a person swipes right, they are put in that other persons cue. When their photo turns up, they may or may not like them back but they do not know if that person has already seen their photo.
With Luxy Income Is Verified & Scammers Are Kept out
Using dating apps can be risky but Luxy does its best to take all the risk out of app dating. The income verification goes a long way in making sure everyone is on the same page. The brand choosing is a fun way to show a little personal style and still keep it focused on the money class. It isn't for everyone, however, and every place from CNN to Huffington Post to Yahoo and Jimmy Kimmel has reported on the trending new dating app. The only persons opinion that matters is yours. If you feel more comfortable dating a girl who knows what's up, is from your world, and understands what it takes to live in it, by all means, use Luxy.
Tags: CNN, Jimmy Kimmel, Luxy, meet younger women, millionaire matchmaker, Sugar Daddy Apps, sugar daddy dating, Women Seeking Arrangements