How To Use Tinder To Meet Sugar Babies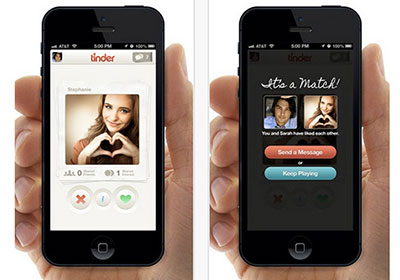 If you are looking for a sugar baby it may not be as simple as you had hoped. It is difficult to find the right sugar baby especially if you are going through the traditional routes of finding a girl. The bar scene can be crowded and chalked full of competition. Even if you have it all, you are going to be compared to guys who are going to be hot and young. The things that you have at your advantage are not going to be ones that you can advertise in a nightclub. The best venue for you to find the girl of your dreams, and to show off what you have to offer, is by using an app like Tinder.

What is Tinder?
Tinder is a dating app which is the hottest thing out there. A app that has girls from all walks of life and varying ages, it is great at matching people for either a hookup or a long term relationship. The difference between Tinder and other dating sites, is that you can use Facebook to find the woman of your dreams. What can Facebook do for you that meeting a sugar baby in a bar can't do? It can make it obvious to your sugar baby that you are an important person, that you have a high status standing, and that you have the connections and money to take care of her.

Why is Tinder the best place to meet sugar babies?
Tinder uses social media and location trackers to match the right person for you. There is nothing more intimidating than being in a bar situation. Approaching a woman in a nightclub can result in disaster and embarrassment. If she says no, that will take a long time to recover from. When you approach a girl on Tinder the worst she can do is say, "no thanks". That will keep your integrity in tact. If you get shot down, it isn't so bad that it will dissuade you from trying again.



When you see a girl on Tinder all you have to do is reach out to her. You don't have to physically put yourself out there to be rejected. Not only does she get to get a glimpse of who you are, you get to get one of what she is like by researching her Facebook page. A Facebook page can say a lot about who a person is. It is like having a window into her world to find out what she is like, what she is into, and who she is into, before you make your way over to say hello.
Tinder opens up the potential to see hundreds of sugar babies instead of just a few in the bar. You are able to look through their profiles and decide if you have anything in common. The key to a Sugar baby arrangement is that she is not only beautiful, but that you have something in common. If there are some traits that are an absolute must, you are able to weed through the girls to find the right one for you. That can save you from wasting your time and your money on the wrong one.
It is always hard to approach someone and make yourself vulnerable. Not every young woman is into the sugar daddy arrangement. If you are looking to ensure that you won't feel rejected, looking for a woman on Tinder may be the answer to your prayers. You can read a woman's profile to ensure that she is looking for someone a bit more "seasoned" and to get a feel for the type of woman she is. If you do decide to contact her you need not worry about being humiliated. All you will have to suffer through is a "no thanks" email, or no reply at all. Tinder is the best of the dating sites because there are many different ages of women looking for all types of men. It also means that you won't be in competition to fight out the other guys in a bar. It is just about you making contact with a woman that you are potentially interested in.
Tags: I met her on tinder, meet sugar babies, sugar baby aggrement, sugar daddy advice, sugar daddy dating, Tinder